Become an employee or authorized Global Security dealer and benefit from the expertise developed by the Canadian leader in home security.
Global Security's training program, proactive approach in market development and network strength promote the rapid growth of our authorized dealers.
We have available territories in all Canadian provinces. Start up your business in the security industry and help bring Canadian families peace of mind.
FILL THE FORM BELOW TO GET MORE INFO ON THIS
UNIQUE OPPORTUNITY IN THE SECURITY INDUSTRY.
With almost 80% of single-family homes to protect in Canada, the security industry offers a unique market opportunity. Many territories are available to entrepreneurs who wish to become affiliated with Global Security, the Canadian leader in home security.
JOIN THE GLOBAL SECURITY TEAM TODAY !
WE HAVE SEVERAL POSITIONS TO FILL ACROSS CANADA !
Promotional Agent
Be a company ambassador. Inform potential customers about our promotions and services.
Telemarketing Agent
Contact our customers and discuss with them about our promotions for their security system.
Customer Service Agent
Receive calls for after-sales support. Help our customers get the most out of their products.
Sales Supervisor
Supervise, train and develop the potential of a team of 5 promotional agents.
Sales Representative
Explain (in details) our offer to potential customers, appointments provided by the company.
Security System Installer
Install our products in houses and businesses: human contact and technical challenges.
Sales Manager
Hire, train and manage the sales team in one of our regional branches.
Authorized Dealer
Benefit from the expertise developed by the Canadian leader in home security.
Make a career with Canada's largest security company!
✓ Flexible work schedules
✓ Competitive salary
✓ Rapid career advancement
✓ Stimulating work environment
✓ No experience required
FILL OUT OUR FORM TO CONTACT US
Only selected candidates will be contacted for an interview.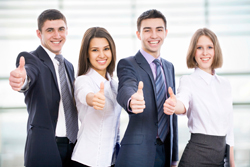 Electronic security,
a booming industry with a future !